In today's digital world, ensuring business continuity is crucial for organizations of all sizes. Unexpected disruptions, whether caused by natural disasters, hardware failures, or human errors, can have a significant impact on business operations. Azure Site Recovery, a comprehensive disaster recovery solution offered by Microsoft Azure, helps organizations protect their critical workloads and maintain continuity in the face of such disruptions.
Azure Site Recovery provides seamless replication and failover capabilities for virtual machines and physical servers, enabling organizations to replicate their workloads to Azure or to a secondary on-premises site. This ensures that in the event of a disaster or disruption, applications and data can be quickly and reliably recovered, minimizing downtime and maintaining business operations.
With Azure Site Recovery, organizations can create recovery plans that define the order in which machines are recovered and specify the required resources for failover. These plans can be tested and validated in non-production environments, ensuring the readiness and effectiveness of the recovery process. Additionally, Azure Site Recovery provides automated and orchestrated failover, allowing organizations to initiate failover with a single click or through predefined scripts and runbooks.
Azure Site Recovery supports a wide range of workloads, including virtual machines running on VMware, Hyper-V, and physical servers. It provides continuous replication, ensuring that changes made to the protected workloads are replicated to the recovery site in near real-time. This minimizes data loss and allows for quick recovery and failover when needed.
The solution also offers built-in monitoring and reporting capabilities, providing insights into the replication health, recovery point objectives (RPOs), and recovery time objectives (RTOs) of protected workloads. This enables organizations to track the status of their disaster recovery infrastructure and make informed decisions regarding their business continuity strategy.
By leveraging Azure Site Recovery, organizations can confidently safeguard their critical workloads and ensure business continuity in the cloud. With its flexible replication options, automated failover capabilities, and comprehensive monitoring and reporting, Azure Site Recovery empowers organizations to effectively respond to disruptions and maintain uninterrupted operations in the face of adversity.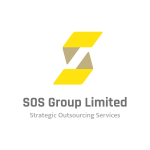 Cloud Engineer, SOS Group Limited