In the era of big data, organizations face the challenge of managing and processing vast amounts of data efficiently and reliably. Azure Data Factory, a powerful cloud-based service provided by Microsoft Azure, offers a comprehensive solution for orchestrating and transforming data at scale, enabling organizations to streamline their data integration and data transformation workflows.
Azure Data Factory provides a flexible and scalable platform for ingesting, transforming, and delivering data from various sources to destinations. It allows organizations to connect to a wide range of data sources, including on-premises databases, cloud-based services, and data lakes, simplifying the process of data ingestion. With its extensive set of connectors and integration with Azure services, such as Azure SQL Database, Azure Blob Storage, and Azure Data Lake Storage, Azure Data Factory enables seamless data movement and integration across different data platforms.
One of the key features of Azure Data Factory is its ability to orchestrate complex data workflows. It provides a visual interface for designing and building data pipelines, allowing users to define the sequence of activities and dependencies to transform and process data. These activities can include data extraction, data transformation using Azure Databricks or Azure HDInsight, data loading, and data movement between various data stores. With the flexibility to schedule pipelines or trigger them based on events, Azure Data Factory empowers organizations to automate and manage their data workflows efficiently.
Azure Data Factory also offers robust data transformation capabilities. It provides data wrangling tools that enable organizations to clean, transform, and shape data to meet their specific requirements. Whether it's data filtering, aggregation, schema mapping, or data enrichment, Azure Data Factory offers a range of data transformation activities and functions to ensure data quality and consistency.
Furthermore, Azure Data Factory integrates with Azure Monitor and Azure Data Factory Monitor, providing real-time monitoring and logging of data pipelines. Organizations can gain insights into pipeline performance, track data lineage, and troubleshoot issues effectively. With built-in security and compliance features, such as Azure Private Link and data encryption, Azure Data Factory ensures the confidentiality and integrity of data throughout the data integration process.
In conclusion, Azure Data Factory is a powerful solution for orchestrating and transforming data at scale. With its flexibility, scalability, and integration capabilities, organizations can streamline their data integration workflows, automate data transformations, and ensure the reliability and efficiency of their data processing pipelines. Azure Data Factory empowers organizations to harness the full potential of their data, enabling data-driven insights and informed decision-making.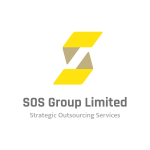 Cloud Engineer, SOS Group Limited